I posted a few days about
this event
,and had some great response to it, so today, we're having our very first Frugal Fashion Fridays! I promise that over the course of this weekly post, we'll have fashion finds, make-up tips, and everything in between!
To begin, I want to say that being frugal is sometimes easy, and sometimes hard. It takes some extra time to save a few dollars in most cases, but it's usually well worth the effort. Being frugal and fashionable, that's even more work, but the rewards are huge, and the rush you get when on the hunt for an amazing piece...well..it can't be beat.
So today, I want to share with you an AMAZING sale that my friend Jolene and I went crazy at. Now, I'm a rather slender girl, with decent sized hips, and Jolene, who blogs over at
Sparkling Streams
, is plus sized. Now, imagine the fantastic day we found a store that fit us both!
DEB is a young woman's store, usually in the mall, that carries both junior and plus sized clothing. And not just frumpy or boring clothing either, bold, vivacious, and cute clothing. And right now, they're having a
clearance sale
. If you stick around long enough, you'll learn the greatness of clearance sales on this blog. But for a limited time, not only is a huge selection on clearance, but you get to
take an extra 50%-60% off that clearance price
! Oh yes ladies...I'm talking brand new, adorable clothing, for less than $3 in most cases.
Needless to say Jolene and I went a bit crazy trying on stuff.
Eventually, I got three shirts, two necklaces, and pair of tights, all for less than $10. Here's a few of my finds.
Jolene walked away with four shirts, and a headband, for less than $12. Here's some of her shirts, her photos used with her permission.
The pink shirt Jolene got is the same style as the blue one I'm wearing, and drapes beautifully on both our figures. Thankfully, draping is coming back, which helps hide all those places we don't like so much, and flatters every woman, no matter her shape
So if you want to check out DEB,
HERE'S
a link to their online store, chocked full of half off clearance items! Not only shirts, but shoes, skirts, and jewelry too!
Want to share your frugal find for the week? Please join the linky below, and feel free to add this badge to your post.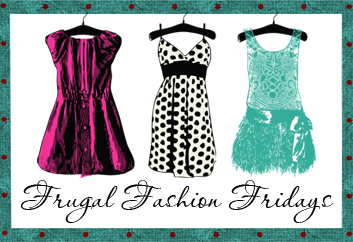 Love and Lightning Bugs,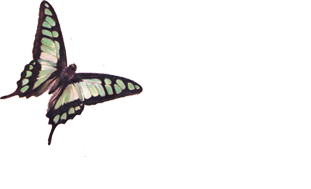 I was NOT compensated by DEB to write this, I just love this store, and this sale was amazing.